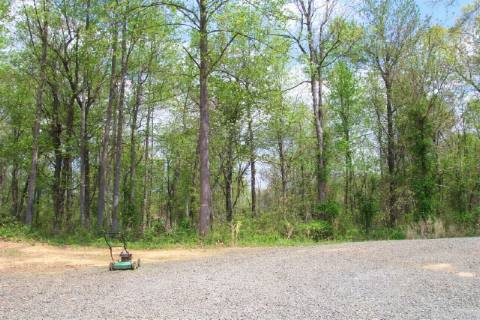 Another huge project for us this year was cutting out about 2 acres of forest to create a view shed from the house to the pond and the fields beyond.  This is the before picture (and no, we didn't use the little lawn mower to cut it all down).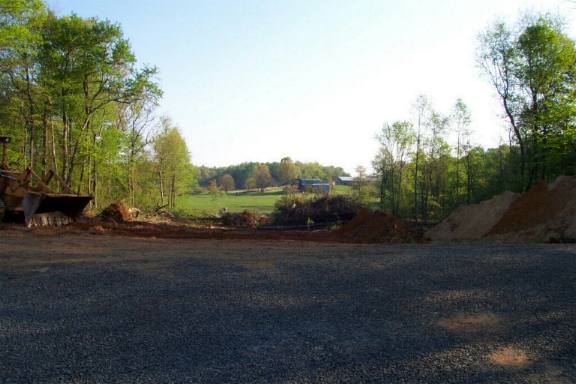 The bigger trees were harvested (which helped pay for the excavation) and the remaining brush was piled into a huge bonfire.  It's hard to make out in this photo, but a huge pit was dug (on the right) to bury big stumps and other stuff that would have taken long to burn.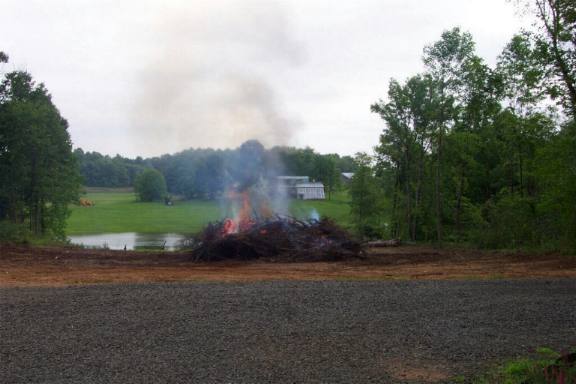 Whole trees, stumps, branches and brush in this bonfire burned for several days.
Eventually we'll remove the old farmhouse in the background, but right now it's for rent.  Any takers?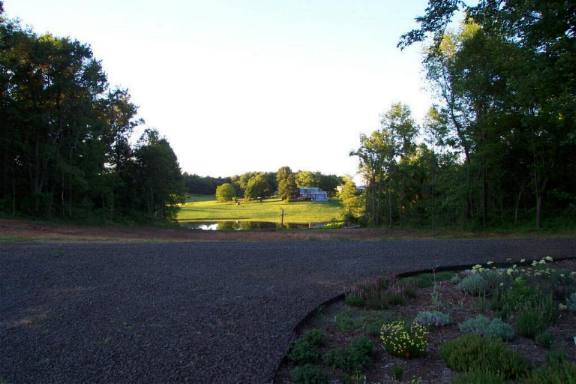 When it was all over we had a perfectly smooth slope down to the pond.  It's been seeded with grass, and in the coming spring it will be planted with a double row of Sugar Maples.