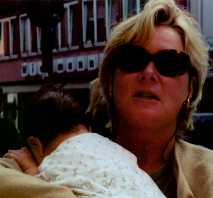 Steve had never been to Germany, so after a few days with Jenny and Gunter in Mannheim spent staring at little Helene, we hit the road in Jenny's car and careened around the countryside to hit the tourist hotspots. We started in Marburg where Alan had been at University 20 years earlier. Some German fraternity brothers of his agreed to meet us there for a night of beer drinking and reminiscing.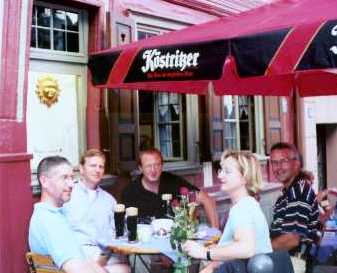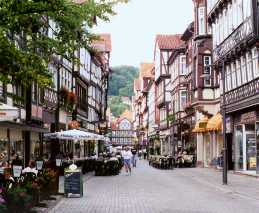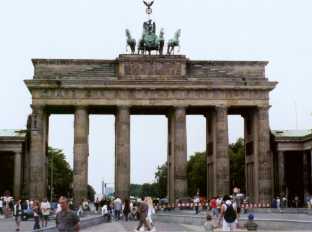 From Marburg we drove north to Kassel and Hannoverisch Muenden, and on to Berlin to visit friends Brad and Mike. Although they had only been living in Berlin for a few months when we arrived, Brad and Mike had obviously taken the place by storm and knew everyone and everything. Our entire weekend was filled with great dinner parties, cabaret performances, wild restaurants, and serious museums.
From Berlin we returned to Mannheim to stare at Helene for a few more hours before we continued our way down the "Romantic Road" into Bavaria. This part of the trip quickly devolved into a wild orgy of beer drinking and schnitzel eating (with lots of knoedel und rotkohl too!), and some sightseeing in between. Highlights included staying in a castle outside of Rothenburg, the Residenz in Wurzburg, the Wiesekirche, and Neuschwanstein Castle (worth the 2.5 hour wait for the 30 minute tour).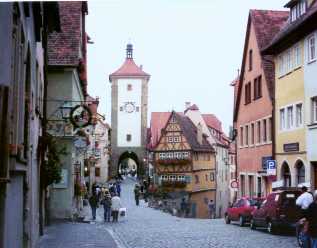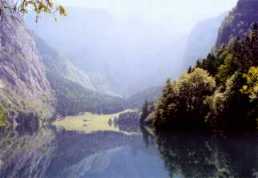 The weather was as spectacular as the scenery in the Bavarian Alps.  We drove from Garmisch to Berchtesgaden, poked around castles, climbed the Watzmann, hiked around the Koenigsee, and generally enjoyed ourselves magnificently. Alan's good friends Uli & Gabi Berger were very kind to lend us their terrific apartment in Munich for a long weekend so that we could end our trip in high style (except for a drunken night of tourist kitsch at the Hofbrauhaus).