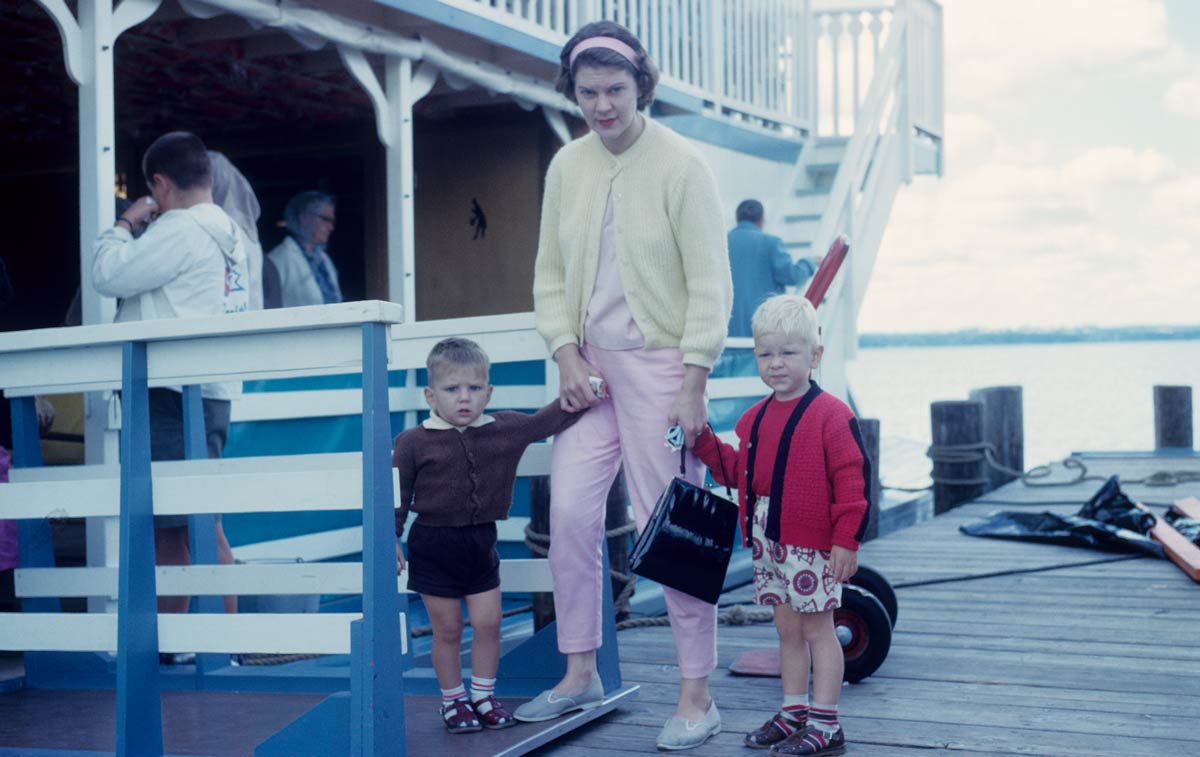 I am, in general, a very happy person with a very happy life.  I take great joy in everything around me.   But the one source of abiding sadness in my life has been my mother.
News of her terminal illness in 2020 left me oddly unmoved.  Or perhaps not so oddly unmoved. I certainly didn't want her to suffer, but I was unfazed by her impending death.  I had, in fact, mourned the loss of my mother 10 years ago.  At that time she said some pretty unforgiveable things that I think no child should ever hear from his mother, much less from anyone else.  Listening to her on the phone that day was pretty much the last straw.  I told her that I had too much self-respect to listen to it any further, and that I was hanging up the phone, and would no longer speak to her until she apologized for those words.
I never heard from her again.  I wrote her letters, often pleading ones, hoping that she would understand what she was doing – appealing to her pride in her behavior toward me – what would her grandchildren think, etc, etc?  But never once a response.  A few years later the invitation to my wedding was returned unopened.
She wasn't a bad mother.  She wasn't abusive, nor was she ever outrightly cruel.  So I have very little to complain about in the wider sense of injustices perpetrated on others by their parents.  And yet, I still feel robbed of a normal relationship with my mother.  I had a mother who was cold and uncompassionate.  Who picked favorites among her children based on their willingness to shape their lives to meet her imperious demands.  She repeated the phrase "tough love" so much I sometimes thought she had coined it.  If I ever got a warm maternal embrace, it was one of my aunts who provided it.  Her sisters, thank goodness, had nothing of her distance or lack of compassion.  I remember watching the film "Ordinary People" as a 20 year old and being chilled by the sight of my mother being shown to me on the screen through someone else's eyes.
I knew that deciding not to put up with her invective as a 50 year old man daring to seek a bit of happiness and security in his life, I did so at my financial peril.  In this regard, she is no different than one of those high-handed matriarchs in some Victorian novel banishing someone for displeasing her.  It's not that unusual.  It's happened many times before. And is no doubt happening still somewhere.  Still, I can't find it in me to forgive her.  Is that un-Christian of me?
So I don't and can't mourn her loss.  In a very real sense, her absence is freeing.  She's no longer there to continue poisoning the well.  If there is an afterlife, I hope she finds some peace there instead of living in a world where I was such a disappointment to her.