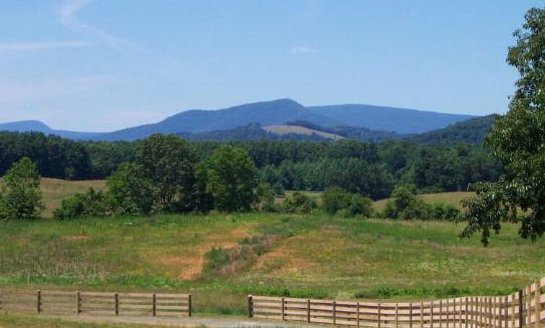 Part of last year's road and clearing work was the restoration of a 12 acre hayfield that had been abused as a motorcycle track by the previous owner. While the field was cleared and leveled last summer for eventual planting in the Spring of 2002, a late start at planting time meant that the field had to be left to grow weeds this summer. As it turned out, this was a very fortuitous delay given the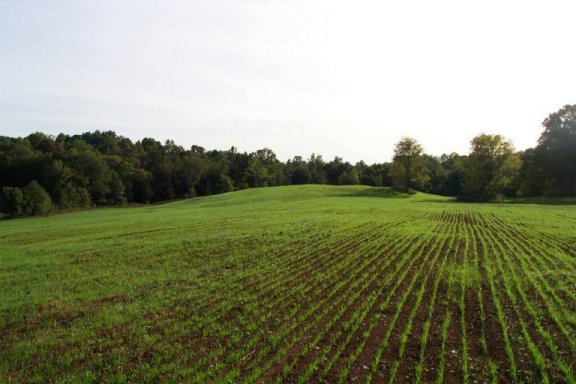 severe drought we experienced this year.
Despite the lack of rain, I decided to go ahead with fall planting. In August we killed all the weeds, bush-hogged the field and then plowed it all up. The field was fertilized and then planted in mid-September.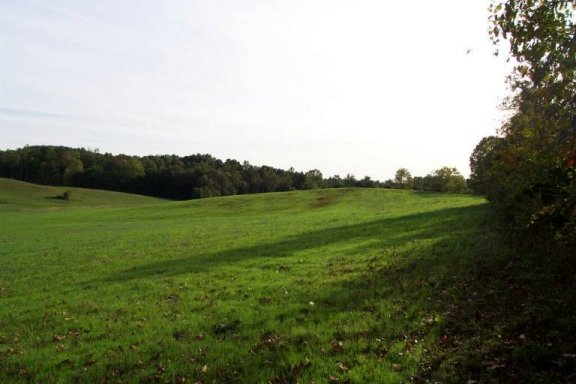 For once the weather gods were on my side, as the cooler Fall weather brought plentiful rain and the hayfield sprang into life. It looked absolutely beautiful by October. I hope to take the fi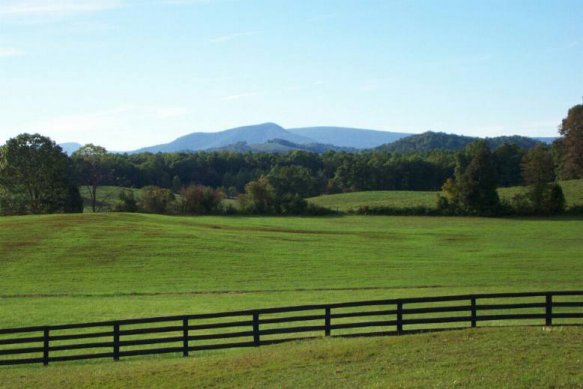 rst hay crop off this field in late Spring of 2003. It will be nice to have our own supply of good quality hay for the sheep.