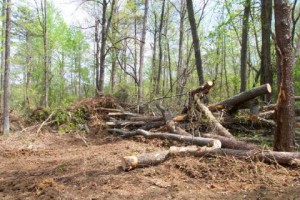 One big problem with our new farmland was how to get from one part of the farm to the other.  The barrier of twenty some acres of woods between the two properties meant a mile trip between our house and the new barns.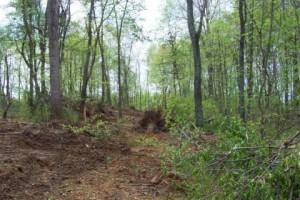 The obvious solution was to build a road through the woods that would connect the two.  This was easier said than done.   Still, three bulldozers, a huge bank loan, and five months later, got us what we wanted.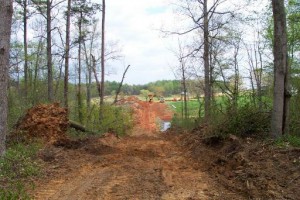 Our new road now makes a one mile loop past the barns, over the pond, through the woods, up to the future sheep shed, and from there to the house site and then back out to the entrance.